NorthSide @ the HIVE
Welcome to NorthSide @ the HIVE, your dedicated Barre and Hot Yoga Studio on the north side of town. NorthSide is a beautiful, luxurious, eco studio, offering yoga barre, dance barre, fit barre, yoga, yoga sculpt, yin, and core strengthening classes. Some classes are heated some are not just check our class descriptions for details.

NorthSide offers before work, after school drop off, after high-school, and after work classes, as well as Saturday mornings. We specialise in Barre & Yoga classes which are individually choreographed by our highly qualified and superbly fabulous instructors.


Our Barre classes are flowy, active, fun, stretchy, and strengthening.

Yoga Barre classes have a yoga feel and you can expect to practice some grounding yoga moves during class. Dance Barre has a contemporary dance feel so you can enjoy flowing free movements inspired by modern dance, and Fit Barre is fun, active and designed to give your cardio vascular system a kickstart. All our Barre classes follow a similar format and are designed for all levels, with little flavours thrown in of yoga, dance or fitness.



Our Yoga classes are also designed for every BODY.

We offer slower moving Flow Yoga classes, faster paced and stronger Power Yoga classes, YIN Yoga, and yoga with weights classes - Yoga Sculpt. Modern movement is the theme for our Yoga classes, designed to meet the needs of modern day yogis.

We have 6 far-infrared heat panels suspended from our ceiling at NorthSide. Our heat panels are design to help you get the most out of your practice. They shift your metabolism in to top gear helping you burn calories, soften rigid joints, and stretch tight muscles, so leave your practice feeling wonderfully alive and free. Far-infrared is also amazing at penetrating deep inside your cells for an incredible cleanse and detox, your skin feels amazing. It is also the same heat that we receive from the sun (without any of the nasties) so is amazing at helping you feel on top of your game and uplifting your spirits. Not all our classes are heated so check class descriptions, we know some of you prefer to practice in the cool!!

NorthSide is a dedicated Barre & Yoga space, we have bathrooms, and changing areas, lots of natural light, beautiful wooden floors, and the best eco-friendly props to make your practice fun and supported. You may help yourself to delicious Mayde organic teas, or freshly ground coffee before or after your class. More than just an exercise space, NorthSide is a lifestyle experience. A place to come together with besties, meet new humans, have some fun, and move your body in new and grounding ways.
---
NorthSide @ the HIVE team xxx
---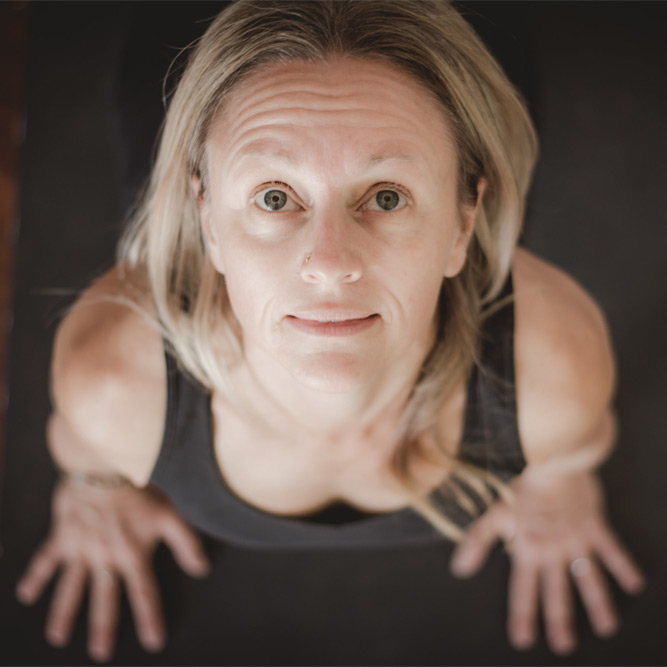 REBECCA ANDERSON
Becci has taught various styles of yoga. Her foundation training was in Japanese Okido yoga, and she has also trained with Jimmy Barkan, Duncan Peak & Power Living, Bliss Baby Yoga, FireShaper Hot Yoga, Antigravity Yoga, YogaSculpt Australia, Simon Park Liquid Flow Yoga, Inferno Hot Pilates, and with Barre Body in mat pilates and barre.

"Since yoga became part of my life I have slowly had the chance to find the real me, and as a teacher I hope more than anything to help my students do the same. The honesty, intuition, and strength we bring to our mats eventually transpires to fill our lives, and for me there is nothing more beautiful than being true to one's self. Yoga is my go to place, my island in a busy sea"

As a naturopath, nutritionist, and teacher and student of yoga, Becci believes in bringing her diverse skills into her classes. "I believe a well-rounded yoga practice helps to emulate a well-rounded individual….there is a yoga style for everybody! I hope to share my love and passion for yoga with everyone at The Yoga Hive, see you on your mat very soon!"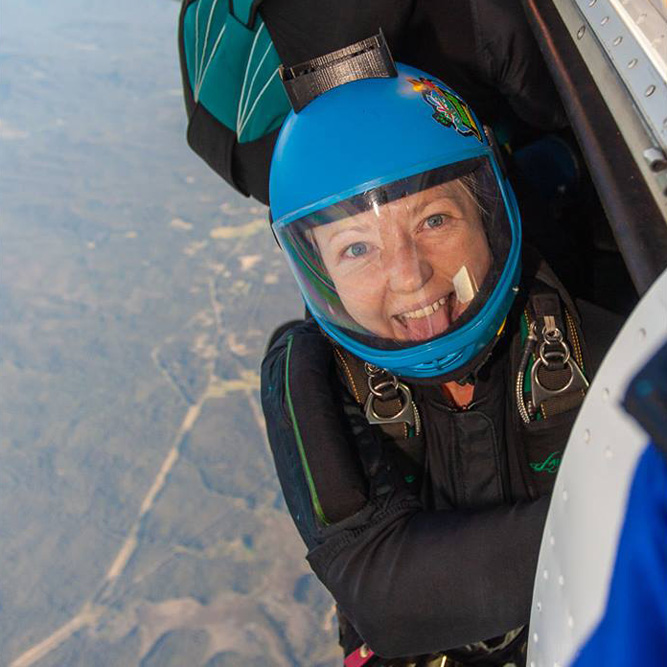 DAWN TRATT
Dawn Tratt: Yoga teacher, skydiver, martial artist and journalist.

Dawn started yoga to heal torn ligaments in her knee training Brazilian Jiu Jitsu. Yoga keeps her centered and reinforces her core belief that the greatest gift to each of us is ourselves. When Dawn isn't teaching yoga, she works as a skydive camerawoman, grapples with her mates at Gracie Barra Shellharbour, and does media and promotions for stuff she loves. Dawn's classes integrate her training with Noelle Connolly (Body Mind Life) and Sarah Powers (Insight Yoga), her studies in Psychology, Religious Studies and Journalism, and her experiences of Vipassana mediation, ayahuasca ceremonies in Peru and the dizzying ecstasy of music.




---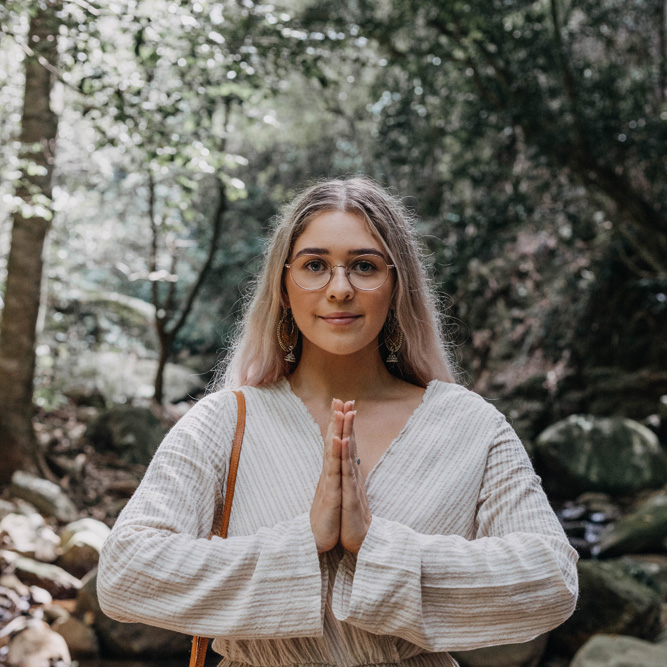 JAZMINE WHEATLEY
Jaz is a regular wanderer, adventure chaser, lover of dance and Kirtan.

Jazmine found yoga during the turbulence of her teenage years, in which she was consumed by depression and anxiety. The only place that felt right was the yoga studio, the asana and breath awoke something in her and she quickly fell in love with the practice. The deeper teachings and sense of connection and purpose it provides continued to coax her to the mat day after day.

After years of dedicated practice, Jazmine journeyed to India where she trained in Hatha yoga at Tattvaa Yoga Shala. She has an ongoing thirst for expanding her knowledge and understanding of yoga and considers herself as primarily a student.

Jazmine's warm, playful, funny and passionate nature is ever-present in her classes as she provides a fun and challenging environment. She draws inspiration from yogic philosophy, skillfully weaving in alignment, mindfulness and breath with creative sequencing. She encourages students to move beyond their perceived limitations, expect an invitation to delve inward and explore the layers of the self through connected movement.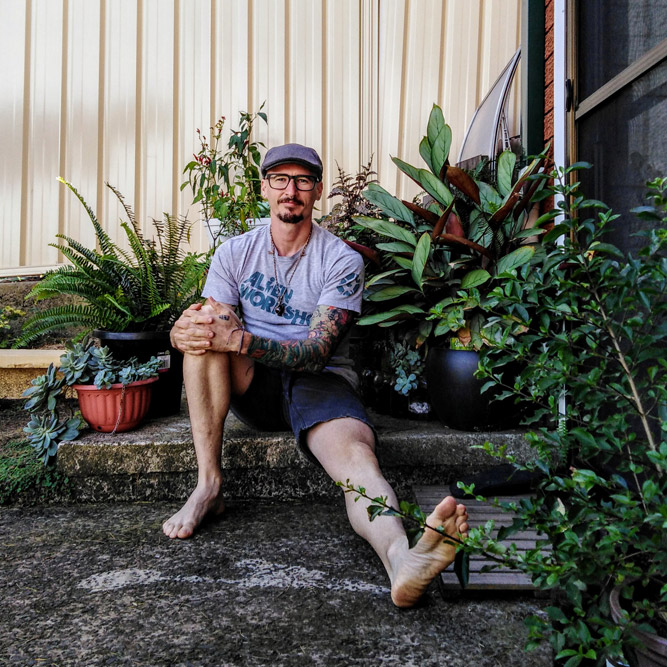 SHANNON REID
In 2013 I nervously walked up the stairs of the local gym to my first yoga class. I can still remember the music pumping from the floor below and weights crashing while I lost myself in the movement.

As the years progressed, so did my class attendance. At one point being asked if I was living at a studio because I'd practice multiple times a day. It was around this time I realised I found the lifestyle I wanted to pursue and decided to take it further, becoming a teacher to see what I could discover and evolve into.

I love all expressions of creativity (dabbling in music, art, design and building) and find ways to incorporate this into my classes. Rethinking the everyday and giving it a twist.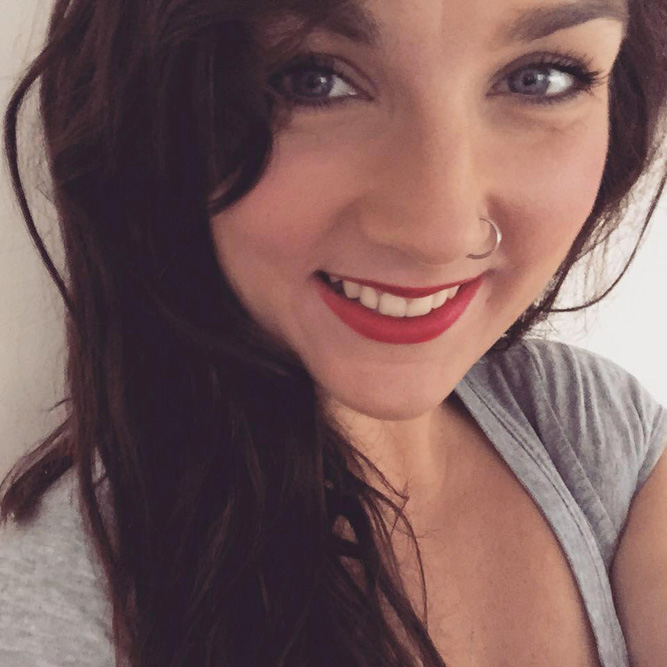 KRISTY MASKELL
Kristy has been learning and exploring dance as an art form for over 20 years. Kristy graduated a Bachelor of Dance at the Academy Music and Performing Arts and holds a diploma of classical ballet teaching with British Ballet Organisation.

She has performed and choreographed in both film and live performances, creating and appearing in Platform- shorts, Sydney Fringe Festival, independent films, and a former member of Bonnie Curtis Projects.

Her unique approach to contemporary dance will allow you to submerge into your primal instincts of movement, tapping into the connection of strength and grace. With her down to earth personality and big smile will make you want to move more often.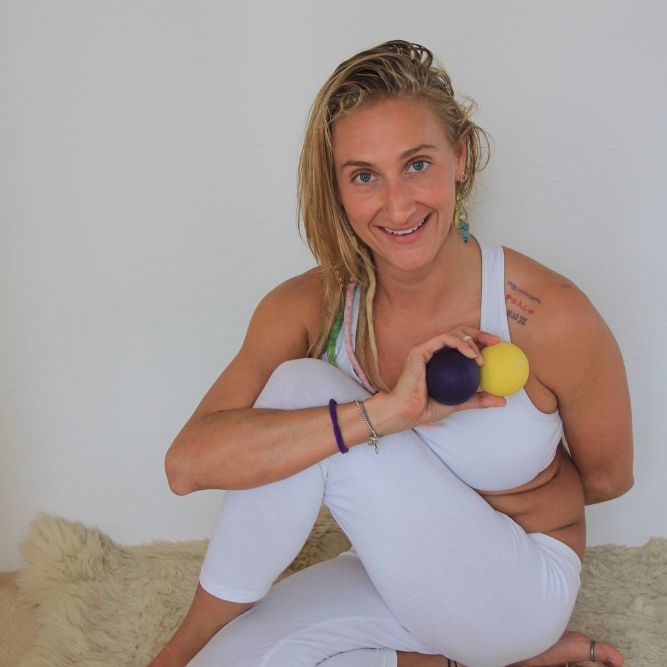 NATTY DIPOLD
Natty began her personal practise of yoga over decade ago. She found through her teacher & going on retreat that this was the lifestyle she wanted to follow. Yoga connected her back to nature, self & the flow of change which is why she followed the teachings of Shiva Rea & Yoga Synergy. With many experienced teachers guiding her in different realms, natty found a passion for fascia. She shares these understandings through her classes, her self massage workshops and natural healing techniques.

A lover of love & living wholesomely, natty makes use of her time practising yoga disciplines, taking photos, writing poetry, being in nature and enjoying a simple life. Working with the teenager inside all ages ... Natty uses her waggish humour & light hearted attitude to share her philosophy of living fully through her classes.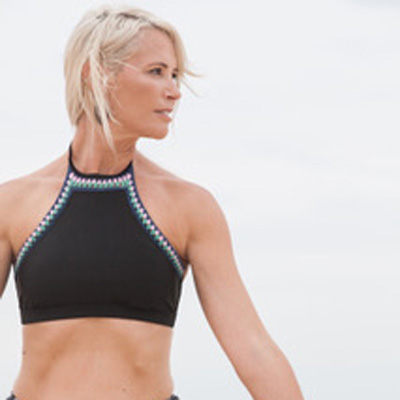 MARIAN IBRAHIM
Marian is a dedicated educator with a rich and diverse experience across the Performing Arts, Dance, Education, Yoga and Fitness Fields.

Her area of interest is in combining her experience of yoga, Barre and dance with broader healing modalities such as Reiki and meditation.

In Marian's classes you can expect a combination of dynamic challenging movements, with the opportunity to flow, release and be restored. With her Mission to make movement as enjoyable as possible don't be surprised if on occasion you're sweating it out with a flavoursome twist, spanning a variety of genres with anything from disco fever to urban tribal.

Marian's goal, in whatever she is delivering, is to always ensure that the individual is experiencing the very best of themselves in the most holistic way – loving what they can do from the inside-out!

Along with her experience performing professionally around the world, Marian has a dance and Education degree. She completed her 200 hr yoga teacher training with Creature Yoga and is a qualified barre instructor through Renee Scott's, Barre Attack.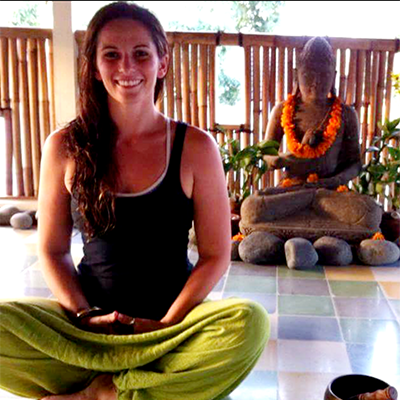 LANA CLEMENTSON
Lana is known for teaching strong, flowing classes that guide you on a journey through breath, body, and mental awareness, into peaceful spiritual connection.

With more than a decade of Yoga teaching experience and multiple trainings under her belt, Lana's classes are well-informed, include clear accessible instructions for all levels, and focus on improved mobility, strength, and safe, active alignment. Guiding dynamic and fluid sequences set to music, she aims to facilitate the student into 'flow state', or focused mental attention. She also facilitates nurturing, introspective Yin classes and holds Guided Meditation, Philosophy, Self Study and Yoga Nidra Workshops.

Lana has trained with many well-respected teachers over the years, including Duncan Peak, Annie Carpenter, Ana Forrest, Flo Fenton, and Meghan Currie. Her original teacher was dancer and poet Richard Allen and his creative, lyrical style can be felt through her classes today. More recently she has become interested in movement techniques used in Functional Range Conditioning and Mobility Training which focuses on optimal joint health. She weaves this into a modern Vinyasa style Yoga practice, includes subtle and approachable philosophical teachings and soulful connection to Earth and Spirit.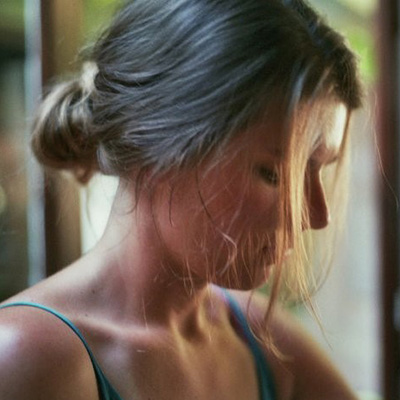 GEORGIA ADYE
Georgia has a background in dance and a passion for creative expression in the form of movement. Inspired by her sisters' yoga practice, she was initially self-taught before attending her first group class at Yoga Synergy in Sydney.

While participating in regular classes she continued to develop her own independent practice and was encouraged by her teachers to apprentice under the guidance of Bianca Machliss and Simon Borg-Olivier.

Georgia completed her initial training with Yoga Synergy and has subsequently attained Vinyasa Yoga training. She continues to study, practice and teach with sincerity, light heartedness and a sprinkle of humour.
---

---
CLASS DECRIPTIONS & TIMETABLE
---
BOOK YOUR CLASS @ NorthSide
---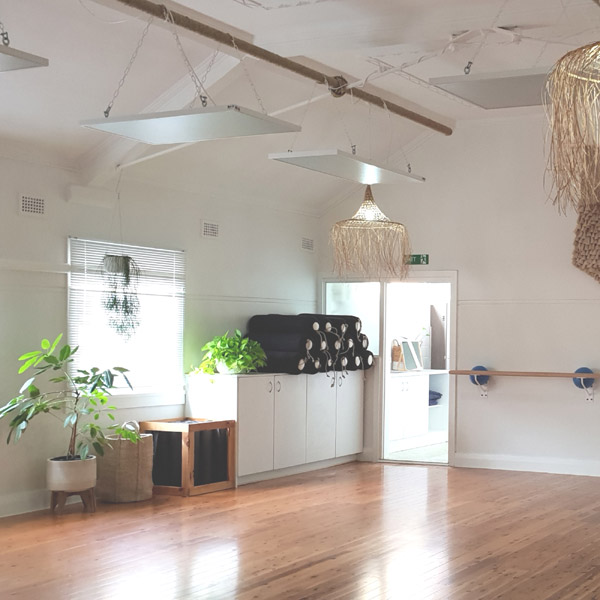 NorthSide @ THE HIVE CLASS DESCRIPTIONS
---
BODY BARRE
A fluid flowing BARRE class designed to move and sweep your body in all directions whilst toning and stretching BARRE style. Use balls, blocks, weights, the barre and your mat in this 60min full body workout. WARM, suitable for all levels.
YOGA BARRE
A dynamic yoga inspired BARRE class. 60mins of yoga, toning, stretching, and fluid movement, using balls, blocks, weights, the barre and your mat. Grounding and aligning as you move through barre exercises and transition with yoga flows and breath. Set your intentions, open your body, quieten your mind, & savasana! Warm, and for all levels.
YIN
Stretch and release, relax and restore. Just a little warm to keep you cosy. A practice for all levels and the perfect class to unwind, focus on breathing and improve your flexibility.
FLOW
A fluid moving flow class. Longer held asana mean you can focus on alignment, deepen your stretch and slow your breath. An all levels class. Just a little warm to keep you cosy.
BIKRAM BEATS
The classic 26 postures, 2 breathing exercises with some variety, and funky dance beats. The hottest class at NorthSide at about 32dgs. A great stretch for every BODY. Bring a towel!
POWER
A hot stronger style vinyasa practice. Focus is on building strength, stamina and flexibility. Incorporates core strengthening. Better suited to yogis with some experience…Temp +30°C
---
WHAT TO BRING
Bring your yoga mat and drink bottle, and for warm classes a mat towel and hand towel. Wear clothes that breathe and allow you to move easily, and for warm classes active wear that absorbs moisture can be very handy!
It is best not to wear makeup or spray strong perfumes, but please use deodorant!
We have some mats to borrow at the studio, and supply all the yoga props you will need. We also offer fresh brewed tea, and have cold drinks, and fresh coffee to purchase.
We have change spaces and toilets.

YOUR FIRST VISIT
Please arrive 15mins early to class, doors open 15 mins prior to class. Let the teacher know it is your first class and fill in your registration form. Please advise the teacher if you are nursing an injury or if you are pregnant. Please note pregnant ladies, for both you and your baby's protection we will ask you to only participate in the non-heated classes.

Bookings are required.
PRICING
IMPORTANT NOTE ABOUT BOOKINGS & CANCELLATIONS: Due to current restrictions all classes must be booked.
All 6 or 8am classes must be cancelled by 7.30pm the night before and all day and evening classes must be cancelled 2 hours prior to class. Late cancellations result in the debit of your pass or a fee of $15 for unlimited memberships and intro passes. No shows are uber unkool, someone is waiting to practice - respecting your sangha's right to practice is super kool :)

Passes are non refundable and non transferable but may be shared with one other person.

At The Yoga Hive you can visit on a casual basis or join on a weekly membership. We sell casual classes and packs on 10 and 20 classes. If you buy a class pass it can be shared with someone else of your choice. All passes have expiry dates, so please look at these before you purchase. Passes are non refundable. You are able to pay on line through the MindBody website or app, or you can purchase in the studio. All classes are on a prepay basis... you must purchase a class before you can book.
4 week intro, unlimited yoga $59 (both studios), 1st visit purchase only (no pause)
10 Class Pass $210.00

12 wk upfront membership both studios $500 (no pause)

20 Pass $340.00

7 day unlimited pass $59.00

Casual Pass $25.00

child 12 and under $10

FULLTIME student 4 week UNLIMITED upfront $150.00 (no pause)

STUDENT single class (honesty please -its karma) $20.00

STUDENT/conc 10 pass (honesty please - its karma) $160.00

YOGA HIVE 4 week unlimited upfront $190.00 (no pause)

YOGAHIVE ONLINE membership $15.00 weekly
weekly direct debit unlimited class memberships available - 3 month minimum commitment
$39 weekly or $50 for 2 studios - family rates available
(*full time students only, please show ID)