YOUR PLACE FOR WELLBEING
The Hive Central
---
Our Shala is built with community focus. We believe that yoga is about YOU. And that is why we have created a nurturing and supportive environment where we invite you into traditional practices of self-discovery and cosmic play. Our teachers guide with a personalised approach and encourage you to take part, regardless of your yoga experience.  
Most classes are warmed with far-infrared heaters. You can read more about the classes we offer here.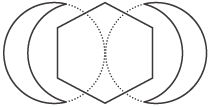 EXPERIENCED AND CARING
Meet our Team
---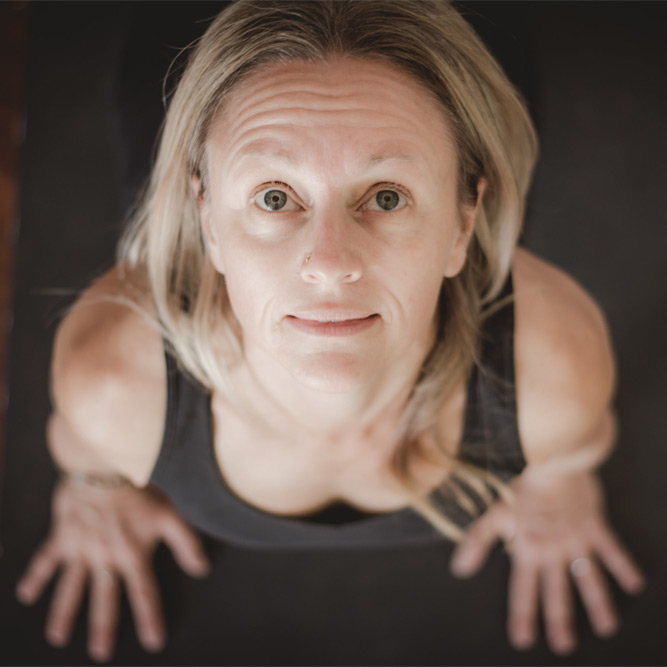 REBECCA ANDERSON
Owner of The Yoga Hive
Becci has taught various styles of yoga. Her foundation training was in Japanese Okido yoga, and she has also trained with Jimmy Barkan, Power Living, Bliss Baby Yoga, FireShaper Hot Yoga, Inferno Hot Pilates, Shiva Rae, and with Barre Body in mat pilates and barre. More recently Becci has qualified as an IREST yoga nidra level 1 teacher, studied tantra yoga with Brad Hay, studied ashtanga vinyasa with Gregor Maehle, and completed 200hrs of instinctive meditation teacher training with Lorin Roche at the Radiance Sutras School of meditation.
"Since yoga became part of my life I have evolved into a more peaceful, content, curious, playful, grateful and happier me,
and as a teacher I hope more than anything to help my students do the same. The honesty, intuition, and strength we bring to our mats eventually transpires to fill our lives, and for me there is nothing more beautiful than being true to one's self. Yoga is my go to place, my island in a busy sea"
As a naturopath, nutritionist, and teacher and student of yoga, Becci believes in bringing her diverse skills into her classes. "I believe a well-rounded yoga practice helps to emulate a well-rounded individual… there is a yoga style for everybody! I hope to share my love and passion for yoga with everyone at The Yoga Hive, see you on your mat very soon!"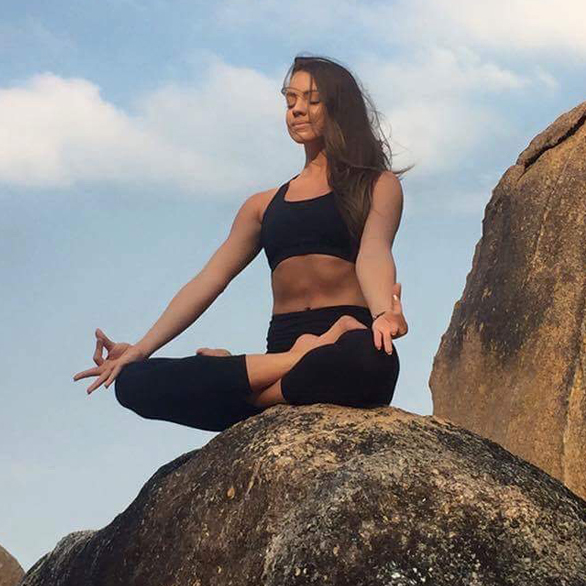 ELLY HART
Yoga Teacher
Elly comes from a background in classical ballet and has travelled many parts of the world as a professional dancer. After retiring from her career in dance, Elly's passion for maintaining a healthy body and mind lead her to yoga where she went on to complete her 200hr yoga teacher training in Ashtanga and Vinyasa.
Elly is eternally grateful for the benefits she has experienced through the practice of yoga and continues to challenge herself with learning as many styles as possible. Elly brings her passion for travel, history, fitness and fun onto the mat making her classes modern and playful whilst still acknowledging the philosophy and traditional lineage behind each asana.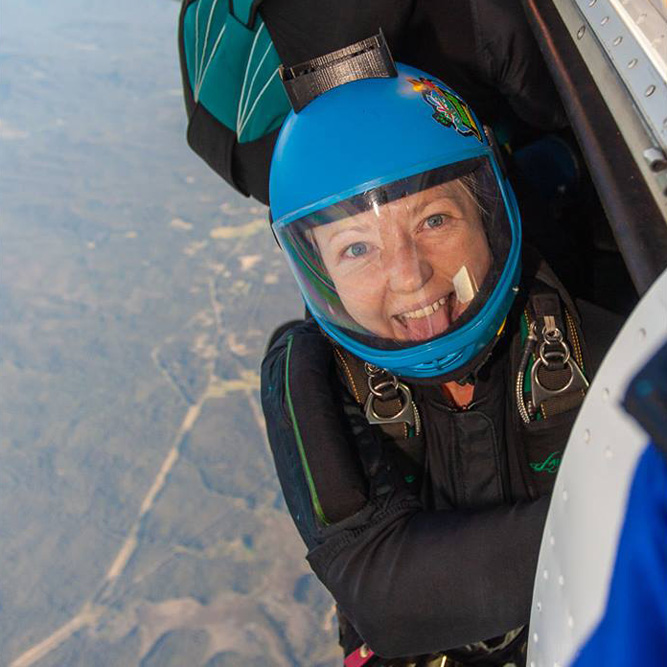 DAWN TRATT
Yoga Teacher
Dawn started yoga to heal torn ligaments in her knee training Brazilian Jiu Jitsu. Yoga keeps her centered and reinforces her core belief that the greatest gift to each of us is ourselves. When Dawn isn't teaching yoga, she works as a skydive camerawoman, grapples with her mates at Gracie Barra Shellharbour, and does media and promotions for stuff she loves.
Dawn's classes integrate her training with Noelle Connolly (Body Mind Life) and Sarah Powers (Insight Yoga), her studies in Psychology, Religious Studies and Journalism, and her experiences of Vipassana mediation, ayahuasca ceremonies in Peru and the dizzying ecstasy of music.
WHAT TO BRING
Bring your yoga mat and drink bottle, and for hot classes a mat towel and hand towel. Wear clothes that breathe and allow you to move easily, and for hot classes active wear that absorbs moisture can be very handy!
It is best not to wear makeup or spray strong perfumes, but please use deodorant!
We have mats to hire at the studio, and supply all the yoga props you will need. Please bring your own towels.
We have a single change room and full bathroom with shower and all your body and hair care needs.
YOUR FIRST VISIT
Please arrive 15mins early to class, doors open 15 mins prior to class. Let the teacher know it is your first class and fill in your registration form.
Please advise the teacher if you are nursing an injury or if you are pregnant. Please note pregnant ladies, for both you and your baby's protection we will ask you to only participate in the non-heated classes.
We suggest you book online to save disappointment on class being full, we hold a maximum of 20 yogis in the studio.