SouthSide @ the HIVE
Welcome to SouthSide @ the HIVE - yoga studio in Wollongong. We are Wollongong's new urban style HOT yoga space. We make yoga fun, social, and real for every BODY! @ the HIVE we use far infrared heat to warm your body and have some of the best yoga teachers around to guide your practice.

The Yoga Hive is a small studio with two studio locations. We believe that yoga is about YOU! We teach with a personalised approach, regardless of your yoga experience. @ the HIVE we offer classes for all levels of yogi, both heated and non-heated.

We have made your studio as environmentally friendly as we could, and aim to provide you with a nurturing and supportive environment in which you can connect with others, build physical strength, increase flexibility, and feel a deeper level of inner quiet and space.


On this page you will find information about SouthSide @ the HIVE - our WOLLONGONG STUDIO teachers, classes and descriptions and a booking calendar.
---
SouthSide @ the HIVE team xxx
---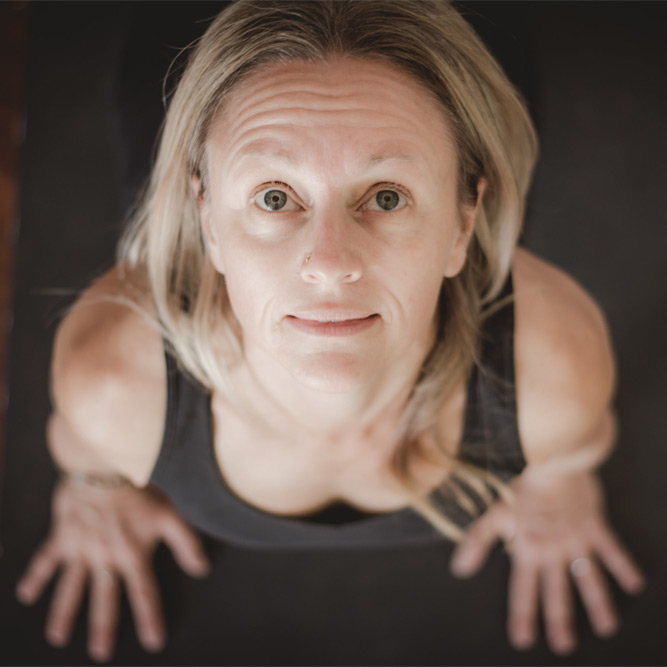 REBECCA ANDERSON
Becci has taught various styles of yoga. Her foundation training was in Japanese Okido yoga, and she has also trained with Jimmy Barkan, Power Living, Bliss Baby Yoga, FireShaper Hot Yoga, Inferno Hot Pilates, Shiva Rae, and with Barre Body in mat pilates and barre. More recently Becci has qualified as an IREST yoga nidra level 1 teacher, studied tantra yoga with Brad Hay, studied ashtanga vinyasa with Gregor Maehle, and completed 200hrs of instinctive meditation teacher training with Lorin Roche at the Radiance Sutras School of meditation.

"Since yoga became part of my life I have evolved into a more peaceful, content, curious, playful, grateful and happier me, and as a teacher I hope more than anything to help my students do the same. The honesty, intuition, and strength we bring to our mats eventually transpires to fill our lives, and for me there is nothing more beautiful than being true to one's self. Yoga is my go to place, my island in a busy sea"

As a naturopath, nutritionist, and teacher and student of yoga, Becci believes in bringing her diverse skills into her classes. "I believe a well-rounded yoga practice helps to emulate a well-rounded individual… there is a yoga style for everybody! I hope to share my love and passion for yoga with everyone at The Yoga Hive, see you on your mat very soon!"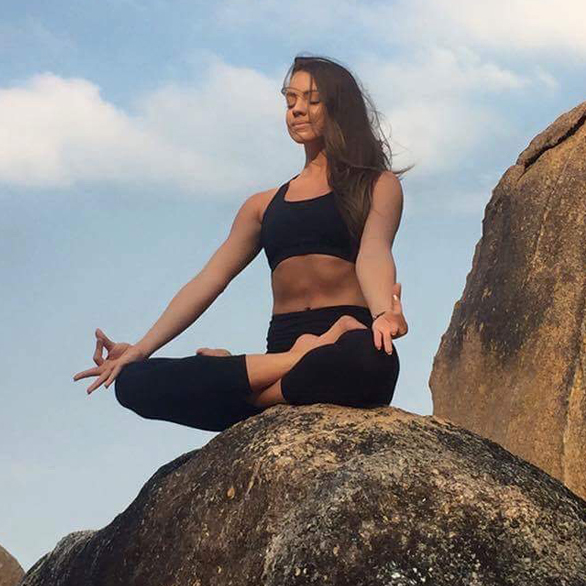 ELLY HART
Elly comes from a background in classical ballet and has travelled many parts of the world as a professional dancer. After retiring from her career in dance, Elly's passion for maintaining a healthy body and mind lead her to yoga where she went on to complete her 200hr yoga teacher training in Ashtanga and Vinyasa.

Elly is eternally grateful for the benefits she has experienced through the practice of yoga and continues to challenge herself with learning as many styles as possible. Elly brings her passion for travel, history, fitness and fun onto the mat making her classes modern and playful whilst still acknowledging the philosophy and traditional lineage behind each asana.


---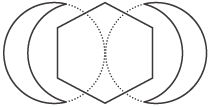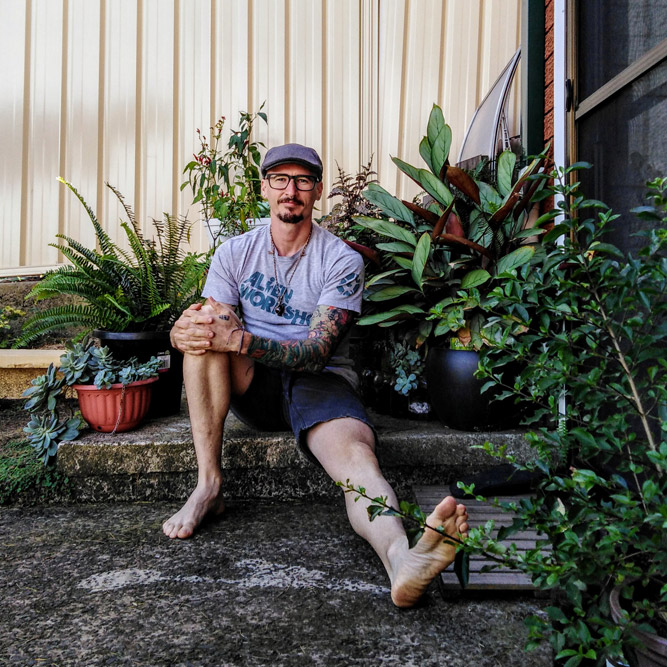 SHANNON REID
In 2013 I nervously walked up the stairs of the local gym to my first yoga class. I can still remember the music pumping from the floor below and weights crashing while I lost myself in the movement.

As the years progressed, so did my class attendance. At one point being asked if I was living at a studio because I'd practice multiple times a day. It was around this time I realised I found the lifestyle I wanted to pursue and decided to take it further, becoming a teacher to see what I could discover and evolve into.

I love all expressions of creativity (dabbling in music, art, design and building) and find ways to incorporate this into my classes. Rethinking the everyday and giving it a twist.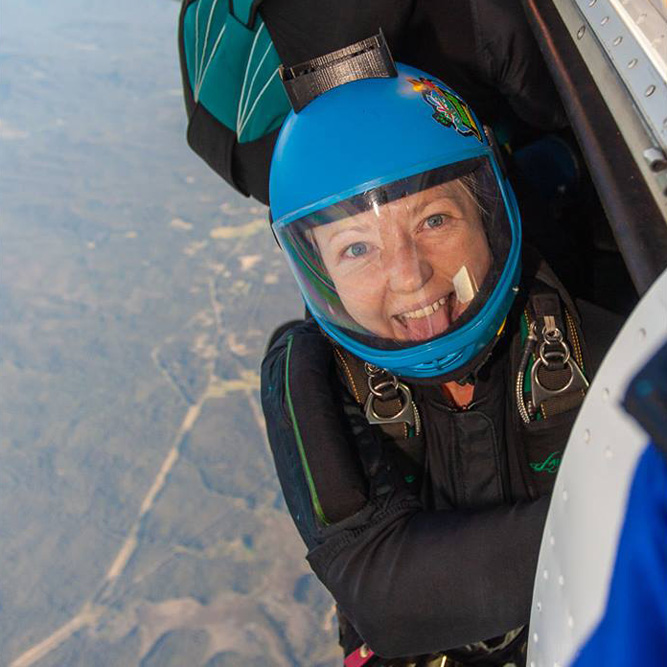 DAWN TRATT
Dawn Tratt: Yoga teacher, skydiver, martial artist and journalist.

Dawn started yoga to heal torn ligaments in her knee training Brazilian Jiu Jitsu. Yoga keeps her centered and reinforces her core belief that the greatest gift to each of us is ourselves. When Dawn isn't teaching yoga, she works as a skydive camerawoman, grapples with her mates at Gracie Barra Shellharbour, and does media and promotions for stuff she loves.

Dawn's classes integrate her training with Noelle Connolly (Body Mind Life) and Sarah Powers (Insight Yoga), her studies in Psychology, Religious Studies and Journalism, and her experiences of Vipassana mediation, ayahuasca ceremonies in Peru and the dizzying ecstasy of music.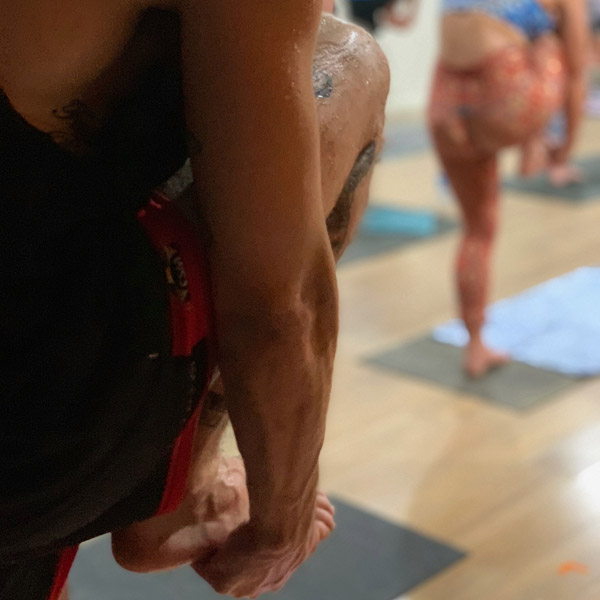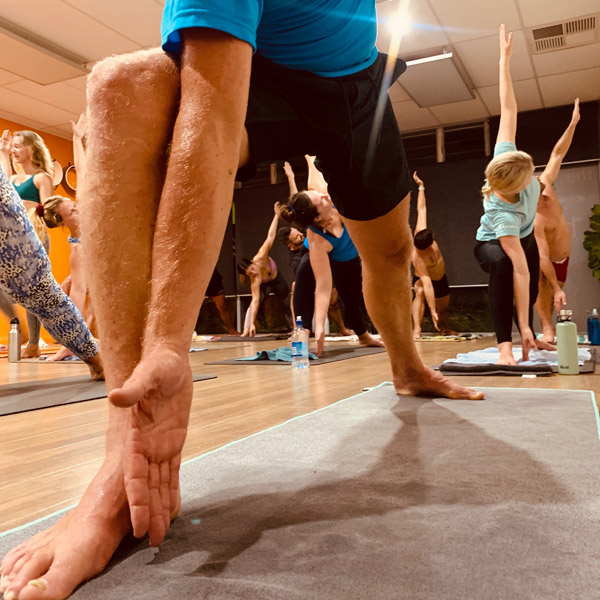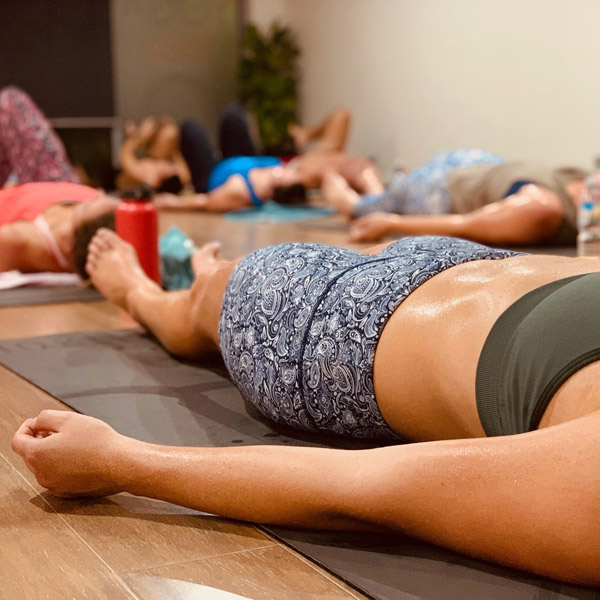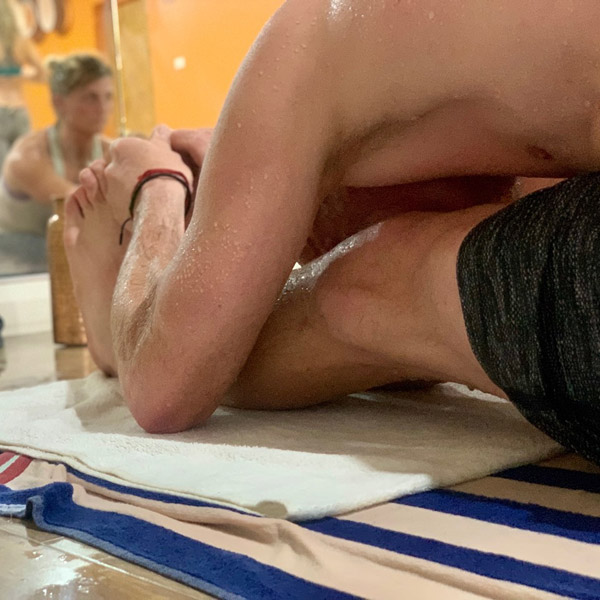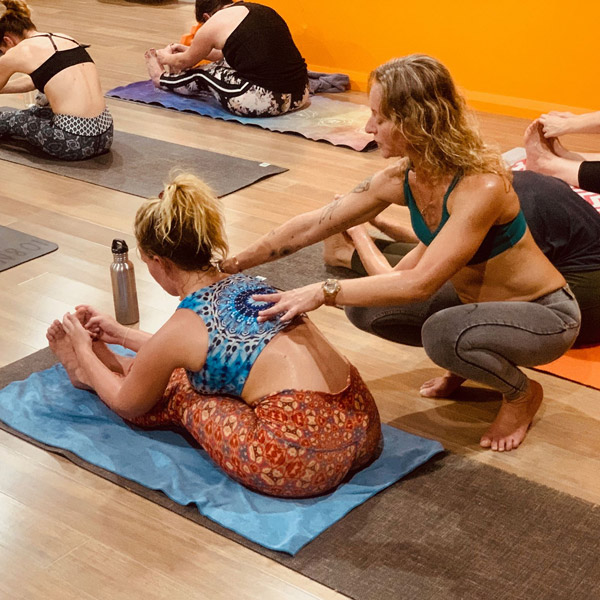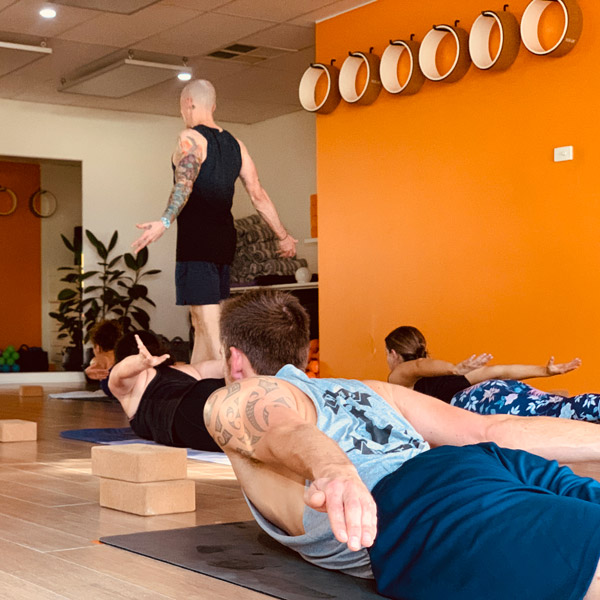 ---
CLASS TIMETABLE & BOOKINGS
---
BOOK YOUR CLASS @ SouthSide
*please refresh page if timetable does not show immediately
---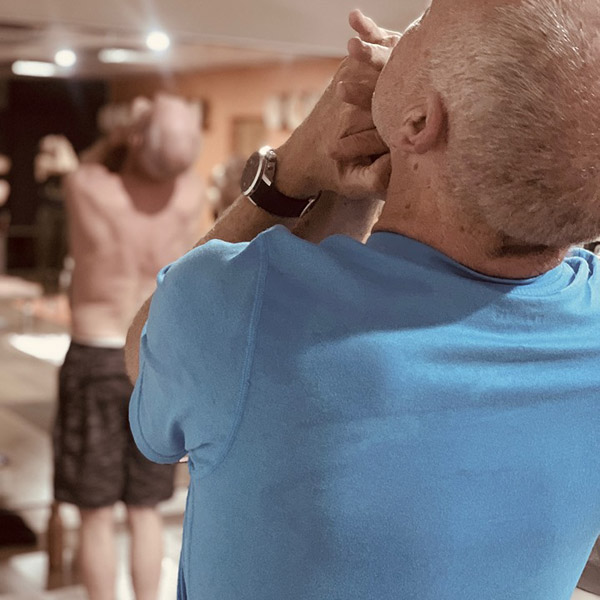 WHAT TO BRING
Bring your yoga mat and drink bottle, and for hot classes a mat towel and hand towel. Wear clothes that breathe and allow you to move easily, and for hot classes active wear that absorbs moisture can be very handy!
It is best not to wear makeup or spray strong perfumes, but please use deodorant!
We have mats to hire at the studio, and supply all the yoga props you will need. Please bring your own towels.
We have a single change room and full bathroom with shower and all your body and hair care needs.
YOUR FIRST VISIT
Please arrive 15mins early to class, doors open 15 mins prior to class. Let the teacher know it is your first class and fill in your registration form. Please advise the teacher if you are nursing an injury or if you are pregnant. Please note pregnant ladies, for both you and your baby's protection we will ask you to only participate in the non-heated classes.
We suggest you book online to save disappointment on class being full, we hold a maximum of 20 yogis in the studio.
---
PRICING
IMPORTANT NOTE ABOUT BOOKINGS & CANCELLATIONS: Due to current restrictions all classes must be booked.
All 6 or 8am classes must be cancelled by 7.30pm the night before and all day and evening classes must be cancelled 2 hours prior to class. Late cancellations result in the debit of your pass or a fee of $15 for unlimited memberships and intro passes. No shows are uber unkool, someone is waiting to practice - respecting your sangha's right to practice is super kool :)

Passes are non refundable and non transferable but may be shared with one other person.

At The Yoga Hive you can visit on a casual basis or join on a weekly membership. We sell casual classes and packs on 10 and 20 classes. If you buy a class pass it can be shared with someone else of your choice. All passes have expiry dates, so please look at these before you purchase. Passes are non refundable. You are able to pay on line through the MindBody website or app, or you can purchase in the studio. All classes are on a prepay basis... you must purchase a class before you can book.
4 week intro, unlimited yoga $59 (both studios), 1st visit purchase only (no pause)
10 Class Pass $210.00

12 wk upfront membership both studios $500 (no pause)

20 Pass $340.00

7 day unlimited pass $59.00

Casual Pass $25.00

child 12 and under $10

FULLTIME student 4 week UNLIMITED upfront $150.00 (no pause)

STUDENT single class (honesty please -its karma) $20.00

STUDENT/conc 10 pass (honesty please - its karma) $160.00

YOGA HIVE 4 week unlimited upfront $190.00 (no pause)

YOGAHIVE ONLINE membership $15.00 weekly
weekly direct debit unlimited class memberships available - 3 month minimum commitment
$39 weekly or $50 for 2 studios - family rates available
(*full time students only, please show ID)